Description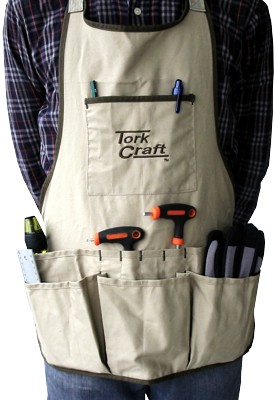 Size:
600 x 540mm
Application:
A work apron is a protective garment that covers the front of the body. It
protects clothes from wear and tear and includes pockets to hold tools.
Features:
13 multi-purpose waist pockets for all tools.
1 Chest pocket for pens and handy note etc.
2 extra hammer loops.
Quick release buckle for convenient action.
100% cotton for more comfort and durability.
Fully adjustable size.