Description
Bosch STARLOCK AIZ 10 AB BIM Plunge Cut Saw Blade for Multi-Tools | 2608661641.
Use this product with all Starlock, Starlock Plus and Starlock Max power tools as well as common multi-tools.
When cutting non-hardened metals and abrasive materials, the BIM (bi-metal) combination of an HCS (high carbon steel) blade and HSS (high-speed steel) teeth resists wear and heat, ensuring a longer life for the blade. The Starlock Snap-In mounting system allows fast blade removal and exchange within 3 seconds without having to touch the blade. The mounting system produces the highest power transfer thanks to a 3-dimensional tight-fitting connection between machine and accessory.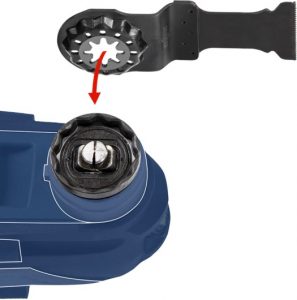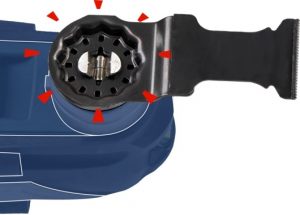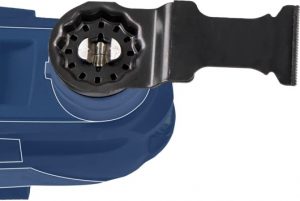 Starlock AIZ 10 AB blade produces fine cuts in wood and non-hardened metal.
For Oscillating Multi-Tools
Application – Non-Ferrous Metals & Plastic Coated Boards
Starlock AIZ 10 AB blade produces fine cuts in wood and non-hardened metal
Narrow 10 mm cutting blade width allows for filigree work
BIM combination of HCS blade and HSS teeth resists wear and heat for longer life
Starlock Snap-In mounting system for fast blade removal and exchange within 3 seconds without having to touch the blade