Description
Bosch GBM 50-2 Magnetic Drill Ø 1.5 – 50mm 1200W | 06011B4020.
Precise, efficient and convenient – the ideal solution for metal drilling.
User benefit
Convenient, durable, highly efficient and safe: Laser technology offers a fast target set-up, powerful motor for durable and efficient precise drilling, power supply cut-off system to prevent electric shock
Smart HMI system: Service display alert for preventive maintenance (carbon brush change) and load alert indicator for a long tool lifetime
Ideal for tough metal core drilling: High magnetic force gives strong support to the drilling
---
Features: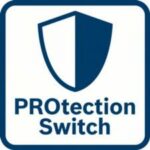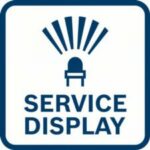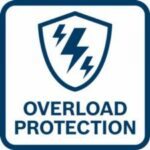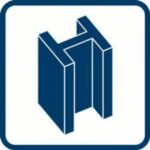 Technical Data:
Rated input power: 1.200 W
No-load speed, 1st gear: 50 – 250 rpm
No-load speed, 2nd gear: 100 – 510 rpm
Weight: 14.7 kg
Drill spindle connecting thread: MT 2 – DIN 228
Tool dimensions (width): 196 mm
Tool dimensions (length): 274 mm
Tool dimensions (height): 444 mm
Voltage, electrical: 220–230 V
Drilling diameter in steel: 1.5 / 50 mm
---
Noise level:
The A-rated noise level of the power tool is typically as follows: Sound pressure level dB(A); Sound power level dB(A). Uncertainty K= dB.
Noise/vibration information:
Sound pressure level: 90 dB(A)
Sound power level: 110 dB(A)
Uncertainty K: 3 dB
Scope of Delivery:
Adapter for the annular cutter, spare part number 1 619 PB3 771
Carrying case, spare part number 1 619 PB4 107
Coolant tank, spare part number 1 619 PB3 763
Coolant tank holder, spare part number 1 619 PB4 127
Crank handle, spare part number 1 619 PB3 747
Hex key 3 mm, spare part number 1 619 PB3 772
Hex key 4 mm, spare part number 1 619 PB3 773
Hex key 6 mm, spare part number 1 619 PB3 774
MT2 drill drift, spare part number 1 619 PB3 776
Pilot pin, spare part number 1 619 PB3 778
Reduction sleeve (MT2/MT1), spare part number 1 619 PB3 777
Safety strap, spare part number 1 619 PB3 779