Description
Model: TS3500T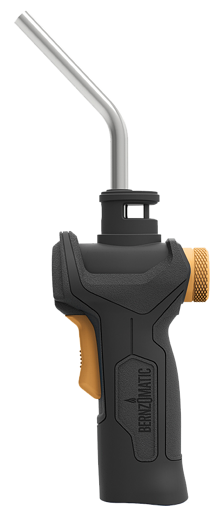 The Bernzomatic® Basic Torch offers an adjustable, webbed flame and hassle-free, trigger-start ignition.
It is equipped with an ergonomic grip and a pressure regulator, allowing for tilted use.
The Basic Torch works best for regular household repairs and DIY projects, thawing and melting, small diameter soldering, woodworking and lighting grills.
This torch is compatible with 400g (14.1 oz) and 454g (16 oz) Bernzomatic Propane fuel, sold separately. Limited 3-Year Warranty.

ADJUSTABLE,
WEBBED FLAME
Works with PROPANE Cylinders