Description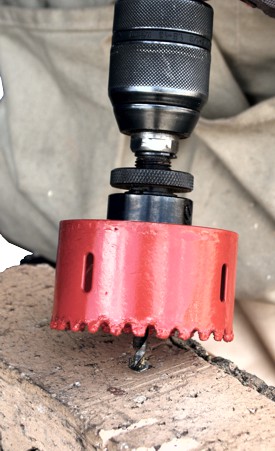 Hole saw diameter:
Ø64mm
Use mandrel:

TC17007-2
Application:
The hole saw's cup design is manufactured from a special alloy steel and the
cutting edges are Tungsten Carbide gritted. It is specially designed to drill
into abrasive materials.
The hole saw can be used to cut into:
Fiberglass
Kevlar
Asbestos
Graphite
Carbon
Brick
Tiles
Plaster slabs
Walls
Light stones
Weatherboard
IMPORTANT:
Do not use with hammer/percussion action or to drill into concrete.