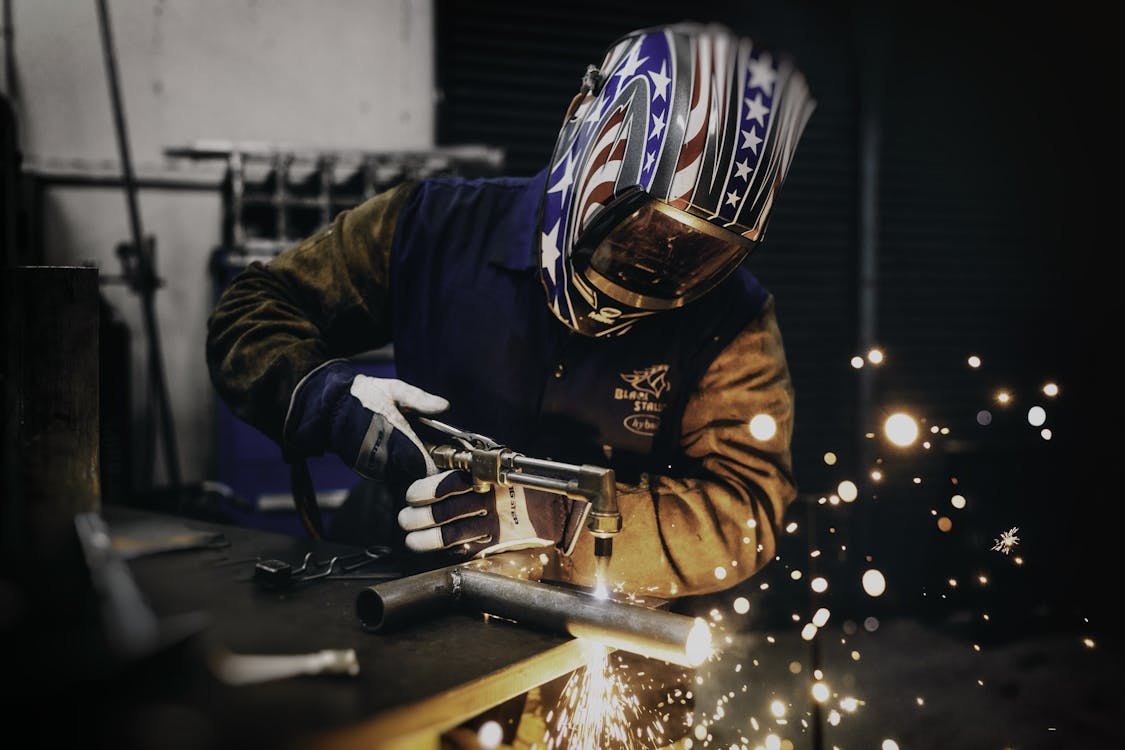 Since most of our world is built using various forms of metal, welding is one of the most useful and practical skills that one can acquire. Using even the most rudimentary welding machines, one can turn from a beginner to a professional in the comfort of their home garage.
Today, we take a look at the various inverters/welders available to home enthusiasts and professionals.
Choosing your First Welder
A quick run-down on the various types of welding commercially available to the consumer.
MIG Welding
Easiest technique to learn

Higher possible welding speeds

Greater control on thinner materials

This equipment can also be used for flux-cored welding
ARC/Stick Welding
Better suited for use in outdoor conditions

More forgiving when welding on dirty and/or rusty metal

Works more efficiently on thicker materials
Flux-Cored Welding
Works as well as stick on dirty or rusty material

Deep penetration for welding thick sections

Increased metal deposition rate

More forgiving when welding on dirty or rusty material
TIG Welding
Provides the best quality with the most precise welds

Allows adjustment of heat input while welding by use of a foot/pedal control
Mat-Weld (9006K) 120 AMP Inverter ARC Welder Kit
This is a DC arc welder inverter which makes this not only portable but also a robust format that makes them versatile and effective for a variety of uses. The Mat-Weld 9006K welder complies too current regulations and the optimum quality of materials used will ensure a long life with complete safety.
This kit also comes complete with an Electrode holder with cable & dinse connector, Earth Clamp with cable & Dinse connector, Handheld face mark, Wire brush & chipping hammer.
VRD

A Voltage Reduction Device reduces the maximum open circuit voltage across the output terminals to below 15 volts. This is a known safety requirement for most mines in South Africa when the unit is to be operated underground or in damp conditions. The presence of a VRD can however cause major difficulty in the striking and re-striking of the arc with less skilled operators. This is because the machine has to rapidly change from the reduced open circuit voltage of below 15v to the open circuit voltage of around 56v necessary to strike the arc.
Mat-Weld (9055VRD) 200 AMP Inverter ARC/TIG Welder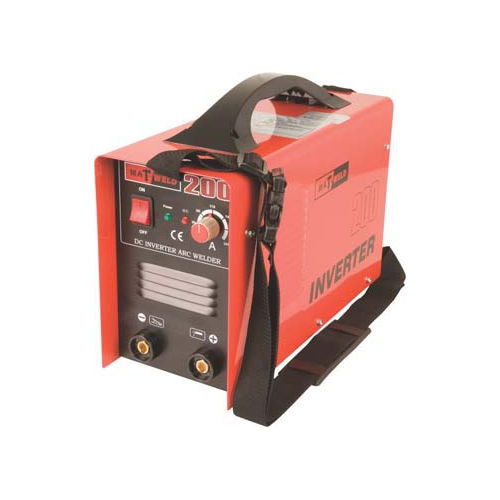 A small, portable, and lightweight welder, the Mat-weld boasts a stable arc with excellent striking capabilities. A Hot Start MMA with protection for Over Current and Over Voltage. The Mat-Weld 9055VRD Welder is also very suitable for Scratch Start TIG welding.
The VRD function on the Mat-Weld 9055VRD is perfect for many mines in South Africa. Equipped with welding cable, a carry handle, and a convenient shoulder strap. The Mat-Weld 9055VRD is a great upgrade to your beginner ARC welder.
Mat-Weld (9100) 180 AMP ARC/MIG/TIG Extreme Welder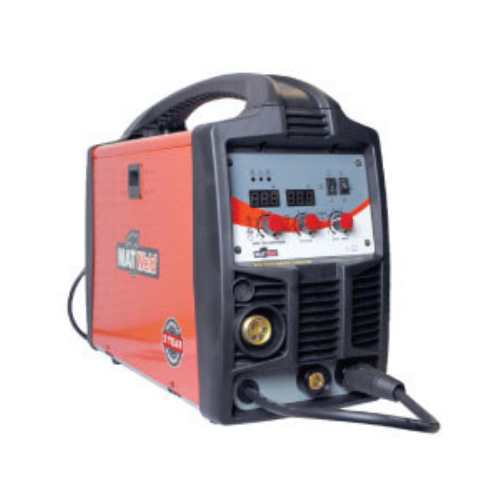 A great all-around choice for the DIY enthusiast or hobbyist who seeks a capable multi-process entry-level welder. The kit includes a MIG torch and cable kit. With the ability to weld with gasless flux cored wire, and a 5kg MIG wire spool this welder is a great and permanent resident in your workshop