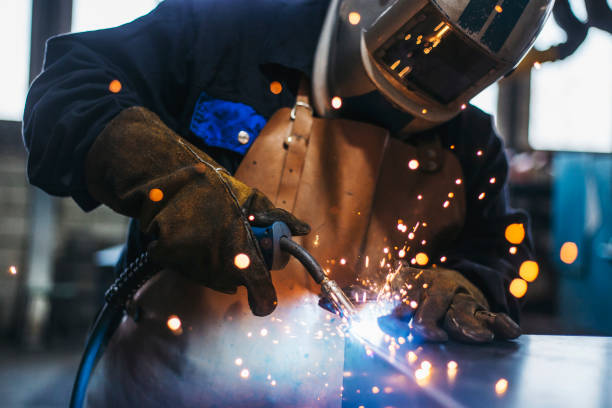 In our previous article, Welding Basics, we discussed the basic differences between the various welders available on the market today. The art of welding is possibly one of the most difficult trades to perfect. The best way to become a master welder is usually by developing your skills over time. Gladly, times have changed and the new welder is now able to find a wealth of information on the internet to make them become pros without having to pay those often expensive and painful lessons.
Today, we have compiled a shortlist of five tips to get you a few steps further in your welding pursuits.
Knowing the metal is very important. Good welders need to have some metallurgic knowledge. In other words, they should know the type of base metal and the electrode they are welding with, to understand the behavior of the final bead.

Choosing the current. The type of metal, together with the type of electrode, has a direct influence on the current (AC/DC) welders should use to perform a welding bead. So, you need to review the theory and try to do some practice on scraps with different settings.

Keep calm and relax your hand. Relaxing the hand, especially the wrist, instead of holding the gun or the stinger too tightly is crucial for a good welder to have control over the weld pool and perform a good weld.

Striking the arc. Striking the arc can be so difficult for beginners. The best thing is to strike the arc exactly at the starting point of the welding bead. It is a common and big technical beginner's mistake to do it outside the weld joint, on a table, or a piece of scrap.

Removing slag. Another major mistake beginners make is not removing the slag from a weld correctly, causing some problems like a very brittle weld, and also the weld can be covered with slag, making it difficult to judge the consistency of the underlying welding bead.
The last thing to mention would also be to try and keep things as clean as possible. This is both great for your workshop's appeal as well as your safety.