In our previous article, Going Cordless: Smart Tips for Beginners, we discussed the various advantages of going cordless. In the case of a pin, brad, and concrete nailers this may certainly be a change need to consider. The cumbersome and often energy-depleting task of hauling around your compressor whenever you need to nail pieces together can make working on-site especially difficult.
Luckily the availability of these light, medium to heavy-duty nailers have become a lot more broad and accessible to every user. Today, we explore the various cordless/battery-operated nailers currently on the market today.
Trade Professional Cordless 18V Li-Ion Nail Gun/Stapler (MCOP1826)
For the beginner or home user wishing to use both nails and staples in their construction without having to break the bank, the Trade Profession MCOP1826 Cordless 18V Li-Ion Nail & Staple gun is the ideal solution. With the ability to hold a maximum of 100 nails/staples and enough power to nail up to 1700 pieces on a single charge – a large amount of work can certainly be achieved by this affordable dynamite of a cordless nailer. The easy-to-load mechanism and contact safety switch make it a lot easier to avoid injury.
Makita LXT 18V Li-Ion Cordless 23Ga Pin Nailer (DPT351Z)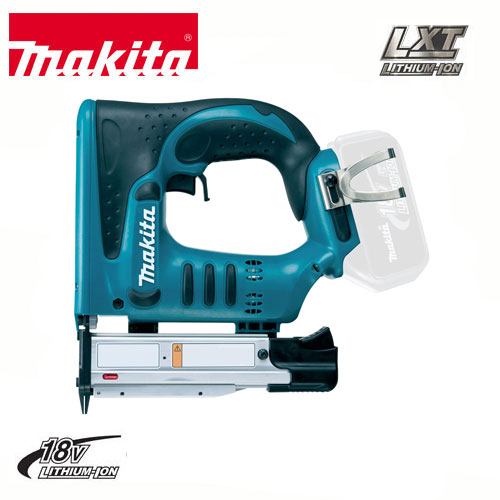 Known in job sites around the world and on any given day, Makita delivers the durability, power, and performance demanded by the professional tradesman. The Makita DPT351Z 23Ga Pin Nailer is no exception to the well-renowned performance and quality of Makita power tools. The Makita DPT351Z has the ability to take pin nail sizes from 18 to 35mm. The Makita DPT351Z is equipped with a double trigger that prevents accidental shooting and an anti-dry mechanism that protects workpieces from getting damaged. Operating the Makita DPT351Z is also made easier by the availability of the built-in LED job light, something many manufactures tend to ignore.
Rawlplug Gas Powered Steel & Concrete Nailer (R-RAWL-SC40II)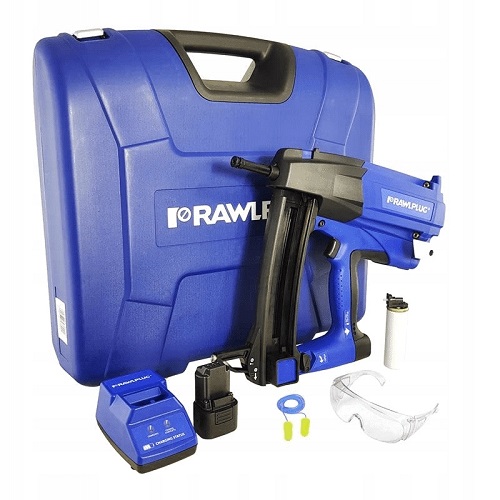 Founded in 1919, the UK plug, anchor, and drywalling giants Rawlplug continue to set the direction of development for the fixings' market. The Rawlplug Gas Powered Steel & Concrete Nailer is no exception to this world-renowned quality. The nailer accepts nails ranging from 15mm to 38mm which provides the heavy-duty user with a wide range of applications. The simplified depth adjustment design provides the end-user with an easy but accurate depth of drive control. The Rawlplug Gas Powered Steel & Concrete Nailer also features a removable magnetic nose tip for attaching metal clips and ceiling hangers. Users can safely and comfortably perform in all overhead applications. The Compact and ergonomic design allow the operator to achieve great accessibility and freedom of operation.